Quotes That Guide Us
"We aren't making oxygen here. This is supposed to be fun." —Unknown
"Ideas are commodity. Execution of them is not." —Michael Dell
"It's more effective to do something valuable than to hope a logo or name will say it for you." —Jason Cohen
"Your work is going to fill a large part of your life, and the only way to be truly satisfied  is to do what you believe is great work. And the only way to do great work is to love what you do." —Steve Jobs
About EMP
At EMP we have a passion for creating – being creative and building things make us happy.  We truly believe in the power of a unique experience to help brands deliver an impactful message.
 EMP helps guide clients toward a strategic experiential solution and are hands-on for execution of programs along with various team members both externally and internally. EMP believes that great execution comes from great relationships and collaboration.
We are excited to speak with you about how EMP can help you engage with your customers in a new way.
Principal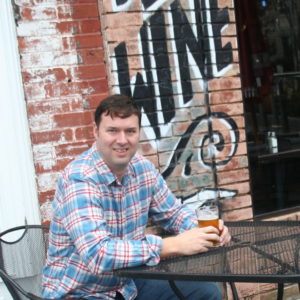 Principal
Chad is a native of the Atlanta area and currently lives in Decatur, Georgia with his wife Clair and children Lucy (9) and Nate (6).  He is active in the community and donates his time and expertise to organizations that are important to him personally like the Down Syndrome Association of Atlanta, Special Olympics of Georgia and Honduras Outreach.  He has 20+ years of experiential marketing experience working with brands like SunTrust, ConAgra Foods, Coca-Cola, Otterbox and Peet's Coffee and Tea developing and executing large scale mobile marketing and brand activation experiences.  And he can also put on a really kick-ass kids' birthday party.